The Radiant
By Shirley Lauro
May 18 - June 11
Set one hundred years ago in Paris, The Radiant centers on the true, tempestuous, and love-torn life of Madame Marie Curie. Widowed at thirty-nine, with two young children to raise and support, she becomes involved in a scandalous affair with her young married assistant, an affair which rocks Paris and nearly costs her her career - and her life. But, she survives this and the great bias against women scientists throughout Europe then and goes on to discover and isolate radium, earn two Nobel Prizes, and revolutionize the world of science forever, ushering in "The Atomic Age" and the first cure for cancer.
Tickets for The Radiant are $30 with discounts for students, seniors and groups of 10 or more. To purchase tickets, visit the Athenaeum Theatre Box Office or call 773-935-6875.
Read More about The Radiant | Get Tickets for The Radiant
And Coming Soon...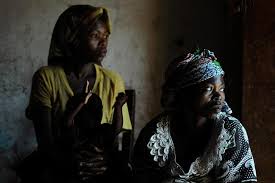 Also at the Athenaeum Theater, on Thursday, August 24, 2017 Stephanie Liss' masterpiece recounting the effort to aid female victims in the Congo's ongoing civil war, Sister Africa.

Liss draws on her own experiences in the Congo, weaving real life stories in telling this rich and emotional story.

Sister Africa will be directed by Associate Artistic Director and long time Chicago veteran actor, Elayne LeTraunik
---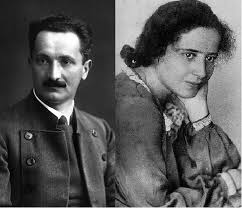 Israeli playwright Savyon Liebrecht's The Banality of Love which examines the affair between Hannah Arendt, a Jew, and Philosopher and Nazi-sympathizer, Martin Heidegger.

Patrick Murphy who recently directed the acclaimed Thicker Than Water for Genesis is set to direct The Banality of Love.

Dates and Location will be announced at a later date.



(Selection of plays may change based on availability of rights)
---
By popular demand, Genesis Theatrical Productions is continuing its staged reading series, First Generation , with Arbuckle's Rape by Louis Phillips, Old Romeo by Joseph Powers, Two Lights by Brett Busang and The Trial of Herschel Green by Alice Josephs, Barbara Trainin Blank and Dean B. Kaner. Dates, location and directors TBA.
In addition, Genesis plans to offer several holiday shows including The Little Witch of Wichita this coming Halloween, followed by True Magic for the Christmas season. Details coming soon.
Submit Material
Genesis Theatrical Productions is currently accepting submissions.

If you have a play you would like us to consider for a future reading or production, please send a SYNOPSIS or SAMPLE ONLY to info@genesistheatricals.com.
Help Support Genesis
You can help support Genesis Theatrical Productions in its mission to bring original theatre to Chicago by shopping online at AmazonSmile through our special affiliate link. There is no cost to you, and a portion of all purchases help fund future Genesis projects. Thank you!
Get Connected
Genesis Theatrical Productions is
supported in part by a grant
from the Dramatists Guild Fund

Genesis Theatrical Productions is
a proud recipient of a
Grant Award from The Saints